Vice President - Corporate Communications
Karen Cleeve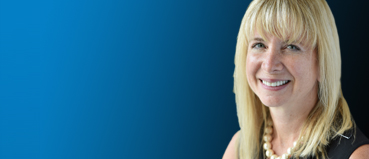 Karen Cleeve was named Vice President Corporate Communications, PSEG Services Corporation, a subsidiary of Public Service Enterprise Group Incorporated (PSEG), effective August 2017. In this capacity, she is responsible for overseeing all internal and external communications for PSEG and its major businesses, PSE&G, PSEG Power and PSEG Long Island.

Ms. Cleeve brings nearly 20 years of visionary communications leadership for corporate, product and influencer relations programs at leading technology enterprises, early-stage companies, and public relations firms. With a successful track record developing and driving communications strategies for leading brands, including NRG Energy, GE Capital, IBM, SAP, Sharp, FedEx, Best Buy and Quickbooks, Cleeve has been a trusted advisor to C-suite executives across a broad spectrum of industries.

Ms. Cleeve joins PSE&G from Conduent, Inc., a $6.5 billion start-up, recently split off from Xerox. In her role as Head of Communications and Citizenship, she led strategies to create the Conduent brand, corporate reputation and culture. She designed programs, content strategy and teams for all internal and external communications and drove communications efforts of critical corporate transformation initiatives to over 90,000 employees globally. Prior to Conduent, Cleeve was Vice President - Communications at NRG Energy, where she led strategic internal and external communications teams and was responsible for positioning NRG by elevating corporate reputation, thought leadership and employee engagement.

In addition to her work at Conduent and NRG Energy, Ms. Cleeve has held corporate communications positions at Ketchum, Vonage, Burson-Marsteller, Intuit, Inc and was a co-founder, Principal and Account Supervisor at Peppercom, Inc.

Ms. Cleeve graduated from Gettysburg College in Pennsylvania with a Bachelor of Arts degree in Communications.