Sustainable Neighborhoods
Building safe, healthy and sustainable communities
Our company's commitment to environmental stewardship stretches beyond our own operations. We invest in public parks that improve the quality of life for local residents and in the environmental organizations that protect and preserve natural resources, address climate adaptation and build sustainable communities.
Supporting community centers that strengthen the whole family unit
Our work takes us into neighborhoods and homes across our territory, and we know that families face many challenges. We support organizations that anchor their communities by providing a variety of programs and services for the whole family unit, including child care services that enable parents to work full-time, mortgage and financial counseling, job placement and skills training, health care resources and information, and housing stability. We proudly support the organizations below that are strengthening their communities, one family at a time.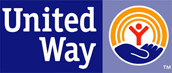 Making Dreams Come True at Great West Manor
Thanks to KaBOOM! and the PSEG Foundation, kids in Newark's Central Ward now have a new playground.
Capacity Building for Nonprofit Organizations and Small Businesses
Nonprofit organizations and small businesses are the backbone of their communities, providing the jobs, services and support that sustain local families, seniors and children. We encourage their innovation and growth through capacity-building programs that give them the skills and tools they need to be successful. We proudly support the organizations below that are empowering nonprofits and small businesses in such as strategy development, financial planning, marketing and fundraising, and staff development. Learn more about how your organization can take advantage of the services and training they offer.