Message from the Chairman

The latest report from the UN's Intergovernmental Panel on Climate Change delivered sobering news: The world's nations are not acting quickly enough to avoid the most damaging impacts of climate change. Under current policies, we will miss our global carbon-reduction targets needed to avoid such effects as rising temperatures, drought and sea-level rise.
The report's authors reiterated that the most effective path to deep decarbonization is to reduce our reliance on fossil fuels – and coal, in particular.
I believe, and I have said often, that man-made climate change and our response to it are the preeminent challenge of our time. How PSEG and others in our industry respond to this challenge will define our legacy.
Not only must the energy sector rise to meet this challenge, but I also believe that the industry can be a catalyst for change that spreads to all corners of the economy, as private industry leads America's movement toward sustainability and toward meeting our moral obligation to help reduce global carbon emissions.
I'm extremely proud to say that PSEG has taken bold steps toward a low-carbon future. We have proposed a combination of energy efficiency improvements, renewable energy development, vehicle electrification and clean power generation – a full-time effort that we are confident will help us make significant progress toward that future.
We recognize that society wants – and the threat of climate change compels us to provide – cleaner energy with lower emissions. Clearly, the development of renewables, such as solar and wind, will continue to occupy center stage in the transformation of the energy sector. At PSEG, we've been busy building grid-connected solar farms on landfills and old industrial sites to provide clean energy to all of our customers, regardless of income or geography.
New Jersey, under the leadership of Gov. Phil Murphy, is embarking upon the nation's largest effort to develop offshore wind generation – a significant step toward New Jersey's goal of 3,500 megawatts by 2030.
However, energy security requires a diversity of resources. That's why we can't afford to lose sight of the fact that existing nuclear power safely supplies nearly half of New Jersey's electricity and more than 90 percent of its carbon-free electricity. Nor should we overlook the contribution of low-cost natural gas in replacing coal as the nation's leading fuel source of electrical power.
The combination of these factors – investment in renewables, preservation of nuclear and the continued phase-out of coal – have helped U.S. power producers shrink their carbon footprint and drop below the transportation sector in overall impact on the climate.
Our utility also is taking steps to reduce emissions.
Around the country, natural gas utilities – especially those with older infrastructure, such as PSE&G and others in Northeastern cities – are modernizing their underground networks by replacing aging cast-iron and unprotected steel pipes with more durable materials that are less prone to leaks that are a source of methane emissions.
But at PSEG, we also are pursuing a larger picture – one that includes re-imagining our entire business model, from one that is based on selling as much gas and electricity as possible to one that is aimed, instead, at helping customers save energy.
In October, PSE&G introduced the largest energy efficiency program ever proposed in New Jersey. I am extremely proud of this initiative, which aims to reduce our state's energy consumption by as much as 2 percent and has the potential to more than double our recent carbon reduction goal of 13 million tons.
By building an energy system that is based on using less, we can help customers save energy and save money, while also limiting our collective impact on the environment.
Building a sustainable, low-carbon energy future may be the largest civic works project ever undertaken. PSEG has a clear responsibility to assume a leadership role.
To accomplish these reductions and savings, it will require thousands – maybe millions – of intermediate steps. We have 2.5 million electric and gas customers across our New Jersey service territories and we need to take advantage of each individual relationship to spread the benefits of sustainability in the same way utilities spread the availability of electricity and gas over the past century: one customer, one community at a time. Clean energy resources, such as solar and wind, will be part of that. Other innovations, such as electrifying transportation and energy storage, will be transformative.
But I believe it is energy efficiency – reshaping our business by helping customers to reduce their energy consumption – that has the power to revolutionize the energy sector and provide the sweeping reductions that are needed to meet our climate challenges.
Every little bit helps. If we do what we can for each customer, the ripple effect of energy efficiency will surpass all others in its value to environmental and climate health.

Ralph Izzo
Chairman, President and Chief Executive Officer, Public Service Enterprise Group Incorporated,
December 2018
Our New Focus on Citizenship
By Rick Thigpen | Senior Vice President, Corporate Citizenship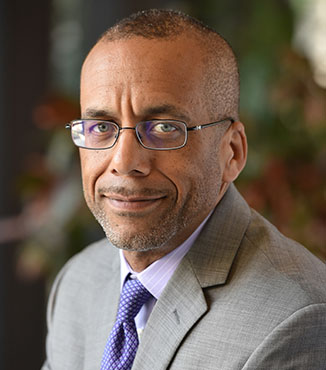 PSEG has established a longstanding legacy of investing in the communities we serve. We sincerely believe that a successful company has a duty to not only support, but also to lift up, each of these communities.
The core values that have defined PSEG since its inception more than 115 years ago continue to guide us today. While many things have changed in that time, our commitments to our employees, shareholders, customers and communities have remained constant. Each of these commitments will ensure that we thrive during our second century of People providing Safe, reliable, Economic and Greener energy.
Our stakeholders expect us not only to be a commercial enterprise, but also to serve a social purpose. At PSEG, we consider it our responsibility to create value for our stakeholders while also contributing to societal objectives.
This year, PSEG established a new business function devoted to Corporate Citizenship – a change that recognizes the relevance of citizenship to the strategic business objectives of our company. The purpose of this new unit, which also includes our Sustainability function, is to reinforce the ideal of our founder, Thomas McCarter – "to serve the state of New Jersey and to make it a better place in which to work and live" – and, at the same time, to implement our progressive regulatory agenda, to respect and enhance the priorities of the diverse communities we serve, and to fulfill our stakeholders' expectations.
PSEG's ability to deliver on its mission also depends on the diverse talents of our employees. We have a responsibility to develop our workforce in line with our strategic goals. Our efforts to promote diversity and inclusion make us a stronger company, and our support for wellness programs helps us maintain a healthier and safer workforce of more than 13,000 employees.
PSEG's commitment to corporate citizenship and sustainability is balanced between our social and environmental responsibilities – and reflects our dedication to acting in a manner that is responsible, ethical and deliberate, balancing the needs of the business with the needs of the community.
This report reflects our commitment to transparency and disclosure, and details our balanced approach to key environmental, social and governance (ESG) issues, including the U.N. Sustainable Development Goals and our newly established human rights practice.
We are proud to present PSEG's 2018 Sustainability Report.