Senior Vice President Human Resources, Chief Human Resources Officer
and Chief Diversity Officer
Sheila Rostiac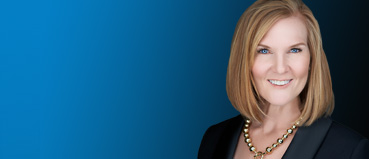 As Chief Human Resources Officer and Chief Diversity Officer, Ms. Rostiac leads the Human Resources team in delivering a rewarding employee experience and inclusive culture that meets the evolving needs of a diverse workforce. She serves as a strategic partner to the business in developing a talent pipeline to drive organizational success. Ms. Rostiac also oversees the Corporate Communications function focused on enhancing corporate reputation with internal and external stakeholders, and advancing business objectives through strategic communications. In September 2022, she assumed responsibility for the Corporate Security & Properties organization, bridging the company's real estate and security strategies to meet future workplace needs. Ms. Rostiac is a member of PSEG's Senior Executive Team.
Ms. Rostiac joined PSEG in 1997 and has held a variety of management positions across Finance and Human Resources. She also served as president of the PSEG Foundation.
Ms. Rostiac has held key roles in global human resource management at Schering Plough and financial roles with Jersey Central Power & Light and Arthur Andersen & Co.
Ms. Rostiac holds a Bachelor of Science in Accounting from Lehigh University and a Master of Business Administration from Centenary College. She completed the Massachusetts Institute of Technology nuclear reactor technology certificate program.
Ms. Rostiac was formerly a Certified Public Accountant and is a SHRM-certified senior professional in human resources. She sits on the boards of the Center for Energy Workforce Development, The Drumthwacket Foundation and is co-chair of EEI's CHRO Executive Advisory Committee. Active in the local community, Ms. Rostiac has served as corporate executive sponsor for the Leukemia and Lymphoma Society and serves on the Trustee Emeritus Council for Imagine, a grief support center. She is a former board member and treasurer for Lead New Jersey. Ms. Rostiac was a NJ Biz Best 50 Women in Business honoree and is a Lead New Jersey fellow.