Senior Vice President, Audit, Enterprise Risk and Compliance
Courtney McCormick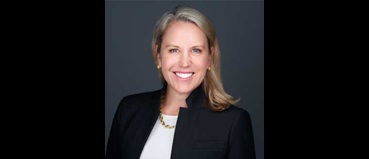 Courtney McCormick was named senior vice president - Audit, Enterprise Risk and Compliance, in December 2021. In this role, Ms. McCormick serves as the chief risk, audit and compliance officer for the company and is responsible for overseeing the strategic direction and driving continuous improvement of the enterprise risk, internal audit and ethics and compliance functions.
Prior to her current position, she was vice president - Internal Auditing Services, in this role, she was responsible for establishing annual audit plans for the corporation and oversaw independent reviews and evaluation of the company's financial and operating controls, while ensuring the company's compliance with Sarbanes Oxley and other key regulations.
Previously, Ms. McCormick was vice president - Renewables and Energy Solutions. In this role, she was responsible for the operations and strategic growth of PSE&G's and PSEG Long Island's solar energy, energy efficiency, demand response and alternative fuel vehicle programs and development and implementation of other innovative energy product and service offerings. In New Jersey, Ms. McCormick oversaw the utility's investment in more than $1.2 billion in solar and energy efficiency projects.
Ms. McCormick joined PSEG in 2008 and has held several roles at the company. Prior to her current role, she served as vice president, deputy general counsel and corporate secretary with responsibility for corporate governance and corporate transactions, including finance, mergers and acquisitions and SEC reporting compliance, as well as PSEG's corporate claims and security functions.
Ms. McCormick is a 2011 graduate of Leadership New Jersey, a 2013 YWCA TWIN Honoree, was named to the NJBIZ 2013 "Forty Under 40" list of outstanding young business leaders and was a recipient of Corporate Secretary Magazine's "Rising Star" award in 2014.
Ms. McCormick serves as the President of the Executive Women of New Jersey and is a member of the Audit and Compliance Committee of Hackensack Meridian Health. In addition, she is a member of the board of trustees of the New Jersey Future and the advisory board of the Rutgers Law School Center for Corporate Law and Governance.
Before joining PSEG, Ms. McCormick worked at the law firms of King & Spalding LLP, as well as Pillsbury Winthrop LLP, and is admitted to the state bars of New York and New Jersey. She has an undergraduate degree from Barnard College and graduated from Vanderbilt University School of Law.