President and Chief Nuclear Officer
Charles McFeaters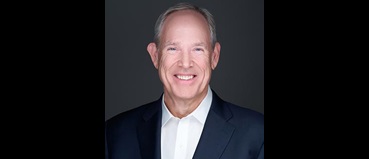 Charles McFeaters was appointed president and Chief Nuclear Officer of PSEG Nuclear effective May 2023. In his capacity, Mr. McFeaters oversees the safe and reliable operations of the Hope Creek and Salem nuclear generating stations, which comprise the second-largest commercial nuclear generating facility in the country. He is a member of PSEG's Senior Executive Team.
Previously he was senior vice president of PSEG Nuclear Operations and oversaw the Salem and Hope Creek stations, as well as PSEG Nuclear's training function.
Prior to his current position, he was vice president – Salem, a role he assumed in September 2016. Before joining PSEG Nuclear, he served as the plant manager at FirstEnergy's Beaver Valley station.
Mr. McFeaters has more than three decades of experience in the nuclear industry. While at Beaver Valley, he served in several leadership positions in engineering, maintenance and operations. He also spent time on loan with the Institute of Nuclear Power Operations' equipment reliability group and played a key role in Beaver Valley's improvement efforts.
Mr. McFeaters has a senior reactor operator license, a professional engineer's license, as well as a bachelor's degree in mechanical engineering and a master's degree in business administration both from the University of Pittsburgh.