Vice President - Federal Affairs
Kristen M. Ludecke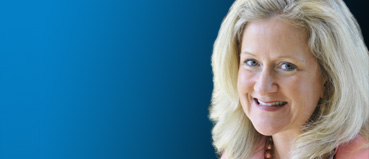 Kristen M. Ludecke was named vice president, federal affairs in February 2010. She has been with PSEG since 2000, where she had been director, federal affairs with responsibility for the Washington office since 2007.
Ms. Ludecke oversees the development and implementation of the company's federal legislative and political strategy. As PSEG's lead advocate before the U. S. Congress and Executive Branch, Ms. Ludecke has worked to position PSEG as an influential participant in the critical debates facing the industry and has managed the company's engagement in such issues as environmental policy, electric restructuring and market design, nuclear power and transmission.
Before joining PSEG, Ms. Ludecke was communications director for U.S. Senator Jeff Bingaman, Chairman of the Senate Energy Committee. She also held positions as press secretary for Rep. Earl Pomeroy (D-ND) and deputy press secretary for former U.S. Senator Bill Bradley (D-NJ), both for his Senate office and again for his 2000 presidential campaign.
Ms. Ludecke is active in a number of industry trade associations including the Edison Electric Institute, the Nuclear Energy Institute, and the Electric Power Supply Association where she has chaired the legislative and public affairs committees. She is a member of the Business Government Relations Council and also serves on the Board for the National Energy Resources Organization and the Women's Energy Resource Council.
Ms. Ludecke holds a B.A. degree from Duke University in a self-designed curriculum combining journalism and public policy studies.