Senior Vice President - Chief Information and Digital Officer
Joseph Santamaria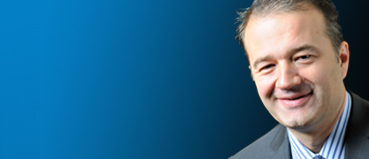 Joseph Santamaria is Senior Vice President – Chief Information and Digital Officer (CIDO) for PSEG Services Corporation, as of April 2019. He is responsible for setting and implementing PSEG's digital roadmap, ensuring its alignment and integration with the enterprise's strategic planning process, and for the reliable, effective and secure delivery of information technology to all areas of PSEG. Mr. Santamaria is accountable for overseeing the digital transformation of critical PSEG capabilities such as customer engagement, real-time optimization of distribution and generation assets, advanced analytics and process automation, with the goal of providing customers with relevant, contextual information, supporting product line growth, and enabling resource synergies and efficiencies. He is also responsible for the design and architecture of PSEG's Energy Cloud, a platform encompassing all Smart Grid, Energy Efficiency, Customer Digital Engagement and Digital Products and Services initiatives. The Energy Cloud enables PSEG's vision for an advanced, sustainable grid that provides tailored customer insights, advanced metering and energy services, smart grid automation, material operational efficiencies, and supports energy efficiency and distributed resources integration.
In his role, Mr. Santamaria sets the technology vision at the enterprise and drives organizational behavioral and cultural change to foster a product and outcome oriented culture, increased business agility and scalability, and adopt value-driving technologies such as public cloud, Internet of Things (IoT) and robotics.
Mr. Santamaria is also responsible for cyber security across the enterprise.
Mr. Santamaria previously served as CIO at UIL Holdings Corporation where he successfully integrated the IT activities of a major acquisition, merged operational technologies into IT, established a best-in-class cybersecurity framework and led the company to receive the 2011 SAP Best Run Utility Award.
Prior to his role at UIL, Mr. Santamaria worked at Pitney Bowes as global vice president-enterprise business applications. Before then, he was a principal consultant at PricewaterhouseCoopers, managing commercial and delivery aspects of large, global ERP transformation projects.
Mr. Santamaria serves on the board of trustees of the New Jersey Symphony Orchestra and on the customer advisory boards of Verizon, box.com, GE Digital and AT&T. Mr. Santamaria holds a Master of Business Administration degree from ESADE, in Barcelona, Spain, and a Master of Science in Applied and Industrial Physics from the University of Barcelona, Spain.