Vice President - Trading & Origination
Daun H. Forester II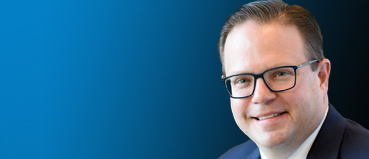 Daun Forester is vice president-Trading and Origination for PSEG. He is responsible for implementing PSEG's generation hedging, trading and marketing programs across PSEG's footprint in the Mid-Atlantic and northeastern United States.
Previously, Mr. Forester served as managing director of Power Trading and Origination from 2014 to 2019. In that role, he was responsible for implementing PSEG Power's generation hedging program in the PJM Interconnection energy markets, directing PSEG Energy Resources & Trade's marketing efforts, creating capacity bidding strategies for PSEG Power's generating units and managing PSEG ER&T's renewables obligations.
Earlier, he served as PSEG ER&T's director of Marketing and Origination from 2012 to 2014 and director of PJM Portfolio Optimization from 2008 to 2012.
Prior to joining PSEG, Mr. Forester held various trading roles at American Electric Power from 1999 to 2007. He also served on the legislative staff of U.S. Rep. Robert W. Ney, R-Ohio, from 1995 to 1997.
Mr. Forester holds an MBA in Finance from the Ohio State University and a Bachelor of Arts in philosophy and theology from John Carroll University.