Vice President - Power Operations Support
Carl J. Fricker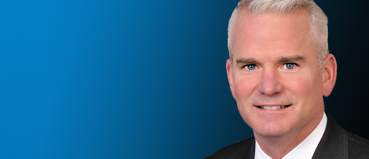 Carl Fricker was named vice president of Power Operations Support in June 2018. In this role, he led PSEG's efforts for our first application for the New Jersey Zero Emissions Certificate program for the Salem and Hope Creek nuclear plants. He also leads other long-term strategic projects in business development and decommissioning planning.

Prior to this role, he was vice president of Trading Support and Operations in May 2013. In this role, he led our effort to develop and implement our Trading Excellence Model. He also led the team that acquired the 755megawatt combined-cycle Keys Energy Center in Prince George's County, Maryland, in June 2015 and the development teams that successfully cleared new combined-cycle power plants in the PJM (2015) and ISO-NE (2016) forward capacity auctions.

Previously, Mr. Fricker was the site vice president of the Salem Nuclear Generating Station since December 2009. He has held other senior leadership positions within PSEG Nuclear, including vice president of Operations Support from June 2007 to December 2009 and Salem plant manager from August 2003 to June 2007. Mr. Fricker joined PSEG in April 1995.

Mr. Fricker has more than 32 years of military and commercial nuclear power plant experience. Prior to joining PSEG, he worked for the Washington Public Power System, Westinghouse, Florida Power and Light, and was a commissioned officer in the U.S. Navy.

While with FPL, he obtained a Senior Reactor Operator license at the Turkey Point Nuclear Generating Station. Mr. Fricker earned a bachelor's degree from the U.S. Naval Academy and an MBA from the University of Delaware.

Mr. Fricker was a member and vice chairman of the board of trustees for the Memorial Hospital of Salem County from November 2008 to May 2013.