Vice President - Federal Affairs and Sustainability
Kristen M. Ludecke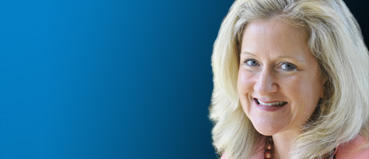 Kristen Ludecke has been with PSEG for over 20 years and has led the company's Federal Affairs operation since 2007. She currently oversees ESG and Sustainability in addition to federal affairs. Ms. Ludecke also led PSEG's New Jersey State Government Affairs function from 2018 to 2021.
Based in Washington, D.C., Ms. Ludecke has responsibility for all aspects of PSEG's federal affairs strategy, including policy advocacy and political and national stakeholder engagement. She is the company's senior liaison with Congress, the executive branch, industry trade associations, the NGO community and other national organizations. Ms. Ludecke has worked to position PSEG as an influential leader on critical issues facing the industry including climate and clean energy policy, nuclear energy, electricity market design, transmission planning, natural gas policy and tax issues. She has advanced and protected PSEG's interests through major federal legislative and regulatory initiatives spanning four presidential administrations.
Ms. Ludecke oversees the development and execution of PSEG's national climate engagement strategy. She guided the creation of the company's inaugural Task Force on Climate-Related Financial Disclosures climate report in 2020. During her tenure as head of ESG and Sustainability, PSEG was named to the Dow Jones Sustainability Index for the 14th year in a row and the company set a goal of achieving net-zero carbon emissions for operations by 2030. In 2021, PSEG committed to setting science-based greenhouse gas emissions-reduction targets covering scopes 1, 2 and 3 through the U.N.-backed Race to Zero campaign.
Before joining PSEG, Ms. Ludecke was communications director for U.S. Sen. Jeff Bingaman, former Chairman of the Senate Energy Committee. She also held positions as press secretary for U.S. Rep. Earl Pomeroy (D-N.D.) and deputy press secretary for former U.S. Sen. Bill Bradley (D-N.J.), both in his Senate office and for his 2000 presidential campaign.
Ms. Ludecke serves on the board for the Women's Energy Resource Council, is an active member of the Business Government Relations Council and has held numerous leadership roles in industry and business organizations, including Nuclear Matters and the National Energy Resource Organization.
Ms. Ludecke holds a B.A. degree from Duke University.