Retired President, Australasia Division of ConocoPhillips Corporation
Director since 2019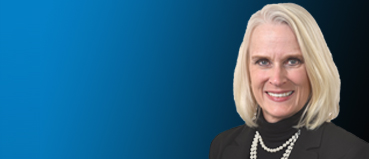 Experience:
President of Australasia Division of ConocoPhillips Corporation, Houston, Texas, a leading worldwide oil and gas exploration and development company, from July 2005 to February 2007; General Manager, Human Resources, from October 2003 to June 2005; joined Phillips Petroleum Co. in 1986, prior to its merger with Conoco in 2002.
Director of Kinetik Holdings Inc.; Murphy Oil Corporation
Former Director of Denbury Resources, Inc.; The Williams Companies, Inc.
Skills and Qualifications:
Construction/Engineering, Industry/Operations, Management, Risk Management, Manufacturing, Finance, Environment, Regulatory, Governance – Ms. Sugg has extensive experience in engineering and operations, corporate planning, human resources and business development, acquired through leadership roles at ConocoPhillips including responsibility for major exploration and production operations.
Ms. Sugg's skills are valued as we strive for operational excellence, invest in innovative technology and meet customer expectations.