Retired Chairman and Chief Executive Officer, United States Steel Corporation
Director since 2019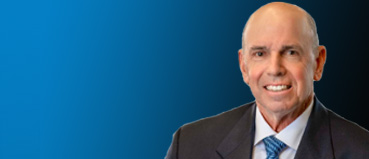 Committees:
Governance, Nominating and Sustainability Committee
Industrial Operations Committee
Organization and Compensation Committee (Chair)
Current Public Company Directorships:
Trane Technologies plc
Marathon Petroleum Corporation (and its consolidated subsidiary, MPLX GP LLC)
Prior Public Company Directorships:
Concho Resources, Inc.
Bank of New York Mellon Corporation
Mellon Bank Corporation
Calgon Carbon Corporation
Experience:
Chairman and CEO, United States Steel Corporation, a leading global integrated steel producer, from October 2004 through September 2013 and Executive Chair until December 2013. President and COO of United States Steel from February 2003 to October 2004; CFO from January 2002 to February 2003. Chair of the Board of the Federal Reserve Bank of Cleveland from 2017 to 2018; Chair of the National Safety Council from September 2015 to September 2017.
Education:

BS – Accounting, Pennsylvania State University
Skills and Qualifications:
Experienced leader with a strong financial, management, manufacturing and regulatory matters background as Chairman and CEO of United States Steel Corporation.
Deep knowledge of enhancing shareholder value in a complex enterprise.
Significant financial and accounting expertise as the CFO of United States Steel Corporation.
Extensive experience on strategic, operational and financial oversight gained as a director of large public company boards.