President and Chief Executive Officer, RWJ Barnabas Health
Director since 2018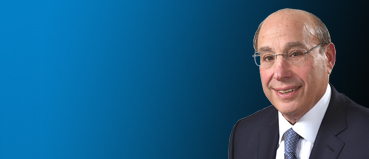 Experience:
President and Chief Executive Officer of RWJ Barnabas Health, West Orange, New Jersey, a comprehensive integrated healthcare delivery system of hospitals, programs and services, since April 2016; President and Chief Executive Officer of Barnabas Health from January 2012 until April 2016; President and Chief Operating Officer from July 2011 until January 2012; Executive Vice President and General Counsel from December 1996 until July 2011
Formerly a senior partner at the law firm of Brach, Eichler in Roseland, New Jersey
Skills and Qualifications:
Management, Finance, Regulatory, Legal, Governance, Customer Satisfaction, Risk Management
Mr. Ostrowsky has extensive experience at RWJ Barnabas and Barnabas Health in managing a large, comprehensive business enterprise, dealing with regulatory and public policy matters for an organization serving a diverse population. His legal background and experience in financial matters are also of great value to us.
The Board believes that Mr. Ostrowsky's significant management and strategic planning and implementation skills are especially useful as the landscape of our industry continues to change. He has a broad knowledge of consumers, customer service and healthcare, which is especially important to a company such as ours with such a large customer and employee base.