Chair of the Board, President and Chief Executive Officer, PSEG
Director since 2022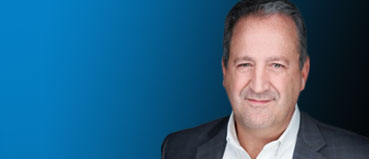 Committees:
Executive Committee (Chair)
Current Public Company Directorships:
Prior Public Company Directorships:
Experience:
Chair of the Board since January 2023 and President and CEO of PSEG since September 2022. Chair of the Boards of PSE&G, PSEG Power, PSEG Energy Holdings and PSEG Services Corporation since September 2022.

Joined PSE&G in 1985 as an associate engineer and held numerous executive and operational leadership positions across all of our business segments, including as COO of PSEG from January 2020 to August 2022, President and COO of PSEG Power from October 2017 to August 2022, and President and COO of PSE&G from October 2006 to October 2017.
Education:
BE – Engineering, Stevens Institute of Technology
Skills and Qualifications:
In-depth knowledge of PSEG business management, strategic planning and regulatory matters gained through his many years in leadership positions at PSEG. Starting in our gas division, he led operations of all of our business segments throughout his career.
Extensive senior leadership experience in operations and human capital management gained through numerous executive and operational positions held at PSEG and its subsidiaries.
Highly valuable experience in risk management and safety as well as in cybersecurity and information technology.
Industry expertise and knowledge of PSEG's strengths, opportunities and corporate culture.