Retired President, AEP Transmission of American Power Corporation
Director since 2012
Lead Director since 2022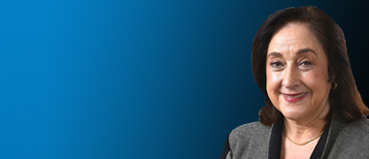 Committees:
Executive Committee
Governance, Nominating and Sustainability Committee
Organization and Compensation Committee
Current Public Company Directorships:
Marathon Petroleum Corporation
Fidelity Equity and High Income Mutual Funds
Prior Public Company Directorships:
Andeavor Corporation
Summit Midstream Partners, LP.
Experience:
Director of PSE&G since April 2020.
Member of the Advisory Board of certain Fidelity funds from February 2020 to June 2020. President, AEP Transmission of American Electric Power Corporation (AEP), Columbus, Ohio, an electric utility holding company with generation, transmission and distribution businesses, from May 2008 to July 2011, and held executive positions with AEP from July 1998 to May 2008, including EVP, CFO and General Counsel. General Counsel of the U.S. Federal Energy Regulatory Commission (FERC) from March 1993 to June 1997.
Education:
JD, George Washington University; BA – Liberal Arts, University of Kentucky
Skills and Qualifications:
Broad electric industry executive experience from key leadership positions involving transmission operations, services and governance at one of the largest utility holding companies in the United States.
In-depth knowledge of industry financial and legal matters acquired as CFO and General Counsel at AEP.
Highly valuable experience in oversight of regulated business, science and environmental matters gained as General Counsel of FERC.
Deep knowledge of and valuable perspective on utility management, finance, law, risk management and governmental regulation.