President of Holcim Building Envelope, Global Head of Solutions & Products Business Unit, Holcim
Director since 2022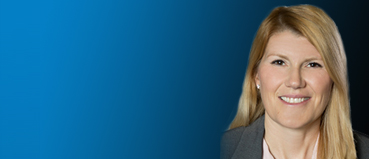 Committees:
Finance Committee
Industrial Operations Committee
Current Public Company Directorships:
Prior Public Company Directorships:
Experience:
President of Holcim Building Envelope, Global Head of Solutions & Products Business Unit, and Executive Committee member at Holcim, a Swiss multinational company that manufactures building materials, since March 2021. Previously, Chief Executive Officer of the US Cement Operations for Holcim, from May 2018 to February 2021. Vice President of Sales and Marketing, Construction Specialties, from September 2017 to May 2018, and various leadership positions at Sika Corporation US, from March 2007 to August 2017. Ms. Gentoso is a registered Professional Engineer.
Education:
MBA, University of Michigan; BS – Civil Engineering, University of Michigan
Skills and Qualifications:
Extensive experience in engineering, science and operations, including responsibility for full supply chain, capital programs and manufacture of roofing, insulation, waterproofing, adhesives and cement product lines.
Valuable managerial experience and oversight of operational excellence, customer satisfaction, and human capital management.
Broad knowledge of sales and marketing and product management acquired during her 20+ year career in construction and construction materials.
Valuable experience gained in executive positions in industry addressing climate and sustainability, as well as from advocacy for climate and sustainability through various advisory positions at industry organizations. Leading business unit sustainability roadmap, in order to meet Holcim's 2050 Net Zero commitment where 2030 & 2050 targets have been validated by SBTi.
Leader of multi-billion-dollar international business unit with extensive strategic acquisition and transaction experience.