Vice President - Gas Supply
David Caffery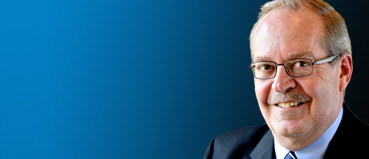 David F. Caffery is Vice President – Gas Supply of PSEG Energy Resources and Trade (PSEG ER&T), effective March 2017.
In this position, he has overall P&L responsibility for the gas contract portfolio of PSEG ER&T, including responsibility for long term capacity acquisition, gas trading, fuels trading, and regulatory matters related to gas supply and price issues before the Federal Energy Regulatory Commission.
Prior to his current position, Mr. Caffery was Director of Portfolio Management and Regulatory in the gas supply business of PSEG ER&T, a role he assumed in March 2007. In this position, he was responsible for optimization of the natural gas transportation and storage capacity portfolio which supplies PSEG ER&T's gas supply business. This included planning, development and negotiation of capacity contracts required to meet PSEG ER&T needs, development and presentation of PSEG ER&T's positions in FERC gas pipeline proceedings and participation in FERC policy proceedings that might impact PSEG's business. Mr. Caffery also managed large cogeneration contracts for gas sale and\or transportation service for large cogenerators.
Mr. Caffery joined PSEG in 1977 and was named Manager Gas Supply in 1998. In this position, he managed a portfolio of 60 gas contracts and directed and acted as lead spokesperson for groups of 20+ companies in rate proceedings before the FERC.
Mr. Caffery is a member of the American Gas Association and Delta Mu Delta (National Business Honor Society). Mr Caffery graduated from Lafayette College with a Bachelor of Science in Civil Engineering and received his Masters of Business Administration degree in Finance from Fairleigh Dickinson University.