Senior Vice President – Fossil Operations
Brian J. Clark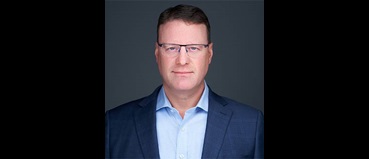 Brian J. Clark was elected senior vice president - Fossil Operations, PSEG Power, effective July 2019. In this role, Mr. Clark is responsible for leading the highly efficient and reliable fossil generating fleet throughout the states of New Jersey, New York, Connecticut, Maryland and Hawaii. He is also responsible for oversight of PSEG Power's ownership interest in the Yards Creek (New Jersey) facility. Mr. Clark is a member of PSEG's Executive Officer Group.

Appointed vice president - Fossil Construction in mid-2018, his responsibility was the oversight of multiple organizations including Construction, Engineering and SERVCO - consisting of two groups, Laboratory & Testing Services and Maintenance & Repair Services. In this role, he led the successful construction and commissioning of the highly efficient Bridgeport Harbor 5 combined-cycle generating station in Connecticut, as well as the remaining combined-cycle construction projects in Sewaren, New Jersey; and Prince George's County, Maryland. All of the previous Fossil Operations, Engineering, Support and Project organizations are now consolidated and report to Mr. Clark to create a highly competitive Power Fossil organization.

Previously, Mr. Clark was vice president - Procurement, PSEG Services Corp. As head of Procurement, he was responsible for development and execution of the companywide procurement strategy, driving change and leading a diverse professional team that strategically secured PSEG's nearly $5 billion annual spend.

Prior to becoming an officer with PSEG, Mr. Clark spent 17 years with the company in positions of increasing responsibility. Previous positions at PSEG Fossil include senior director - SERVCO and Fossil support services, plant manager of both the Bergen and Sewaren generating stations, and manager of Maplewood Testing Services. Mr. Clark began his career at PSEG Nuclear and lent his expertise at the plants as commercial director of Nuclear Development; director of Business Support and Nuclear Finance; and manager, Materials and Logistics.

Mr. Clark is known throughout the energy industry as an advocate of diversity, equity and inclusion, with extensive experience in both services and operational leadership, relied upon to lead cross-functional strategic projects focused on gaining increased efficiencies and continuous improvement.

Mr. Clark received an MBA with a concentration in finance from the University of Delaware and a bachelor's degree in business administration from the University of South Carolina-Aiken.