President - Energy Resources and Trade
Shahid Malik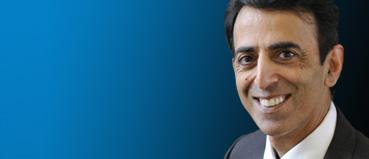 Shahid Malik was appointed president of PSEG Energy Resources & Trade (ER&T) in 2011.

PSEG operates one of the most balanced generation and marketing portfolios in the country, both in terms of fuel mix and market segment (base load units, load following units and peaking units), and Mr. Malik is responsible for the commercial management and operation of approximately 18,000MWs of owned and managed assets. He also oversees PSEG's generation portfolio and the purchase, sale and risk management of all energy commodities. He also is responsible for business development of new projects. Mr. Malik is a member of PSEG's Executive Officer Group.

Mr. Malik has an extensive background in the energy industry across the oil, gas, electric and renewable energy sectors in Europe and the United States. Prior to joining PSEG, he worked for companies such as BP, Entergy and, most recently, Evergy where he served as president and CEO of Strategic Energy, Evergy's retail marketing subsidiary. In this role, he was accountable for the company's strategy and operations and led a successful turnaround of the company, achieving significant growth in products and services while reducing costs.

Mr. Malik's career has included executive leadership positions with several energy companies in the U.S. and Europe. In addition, he served on the board of directors of South Jersey Industries immediately prior to joining PSEG.

Mr. Malik has been in the energy business for more than 20 years, since receiving his economics degree from Manchester University in England and an MBA from Rice University, Houston. He sits on the finance and the executive committees of the board of trustees of the Newark Museum of Art.