Director since 2012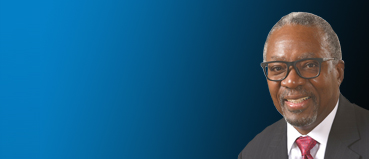 Experience:
Executive Advisor, Siris Capital Group, LLC, New York, New York, a private equity firm, since March 2021 and served as Executive Partner from February 2014 to March 2021. General Manager, Tivoli Software division of International Business Machines Corporation (IBM), Armonk, New York, a worldwide information technology and consulting company, from July 2004 to January 2011. General Manager – eServer iSeries from January 2003 to July 2004. President and Chief Executive Officer – Lotus Software division from January 2000 to 2003, and Division General Manager, Network Computer Software division from 1996 to 2000.
Director of Bank of New York Mellon and Nasdaq, Inc.
Former Director of Chubb Corporation and Red Hat, Inc.
Skills and Qualifications:
Management/Technology/Product Development/Customer Satisfaction – Mr. Zollar brings a wealth of knowledge from his executive leadership, product development and information technology experience. He has served in various leadership roles, including senior management positions, in every IBM software group division.
The Board believes that Mr. Zollar's executive and managerial experience in business development and technology greatly contributes to our oversight of operational excellence and customer satisfaction.