Vice President - ISO Operations
Lathrop Craig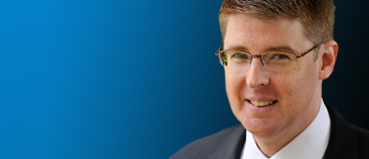 Lathrop Craig is vice president – ISO Operations, PSEG Energy Resources and Trade. He assumed this role in July 2014 and is currently leading PSEG's offshore wind ventures.
Mr. Craig joined PSEG in 2000 and most recently was responsible for PSEG Energy Resources and Trade's power asset management functions and oversees power generation development.
Prior to his current role, he was vice president - risk management and chief risk officer (CRO) for PSEG Services Corporation, a position he assumed in May 2012 and was responsible for implementing corporate risk management strategy and evaluating and addressing risk across all PSEG businesses.
Previously, Mr. Craig served as vice president – PSEG Energy Holdings finance and vice president - corporate planning and analysis of PSEG Services Corporation. In this role he was responsible for valuation and corporate planning and led the finance teams supporting Energy Holdings and the Services Corporation, as well as supporting Services, executive leadership.
Mr. Craig first joined PSEG in 2000 and has held various positions of increasing responsibility within PSEG Global, Power finance and corporate finance. In 2007, he left PSEG to serve as vice president – marketing and development for Astoria Energy LLC. In 2008, Mr. Craig returned to PSEG as director – strategy, planning and development for PSEG Power. Previously he served as a qualified Nuclear Engineering Officer in the U.S. Navy.
Mr. Craig graduated from Colgate University with a bachelor's degree in physics and holds a master's of electrical engineering degree from Rensselaer Polytechnic Institute and a master of business administration degree from Cornell University.
Mr. Craig served as a board member of the Madison Community Pool in Madison, New Jersey, from 2004 to 2018, and served multiple terms as both treasurer and president from 2007 to 2018.