President, Rensselaer Polytechnic Institute
Director since 2001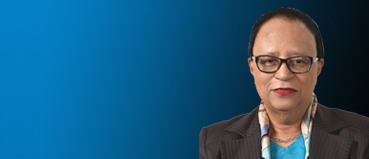 Experience:
Lead Director since April 16, 2019
Director of PSE&G
President of Rensselaer Polytechnic Institute, Troy, New York, a major technological research university, since July 1999
Director of FedEx Corporation
Former Director of PSEG from 1987 to 1995
Former Chair, U.S. Nuclear Regulatory Commission (NRC) from July 1995 to July 1999
Former Director of IBM Corporation; NYSE Euronext; Marathon Oil Corporation; Medtronic, Inc.
Skills and Qualifications:
Management/Government/Science/Technology/Finance/Generating Plant Operations - Dr. Jackson is a distinguished scientist, who also brings an array of executive, governmental, scientific and academic experience from her years as Chair of the NRC and President of Rensselaer Polytechnic Institute. Her responsibilities as the head of a major university include financial matters.
We are a heavily regulated business which is very much affected by public policy and scientific developments, so Dr. Jackson's experience and continued involvement in energy policy, scientific research and development, technology and innovation, security and financial services industry oversight is highly valued by the Board. Her background as a nuclear physicist and former NRC Chair is important as we have extensive nuclear operations.