Senior Vice President – Corporate Planning, Strategy and Utility Finance
Scott S. Jennings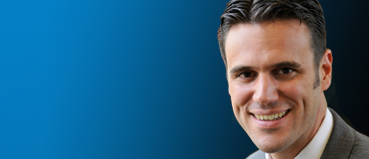 Scott S. Jennings was named senior vice president for Corporate Planning, Strategy and Utility Finance in March 2019. He is responsible for PSEG's short- and long-term business plans, supporting the company's growth strategy, and oversees financial planning and analysis and rate functions. In addition, Mr. Jennings leads the financial aspects for PSE&G's investment program, including the company's various filings, such as the Gas System Modernization Program to replace aging cast-iron pipes, the Energy Strong program to harden and modernize the electric and gas systems, and the Clean Energy Future filings, which include proposed investments in energy efficiency, electric vehicle charging infrastructure, energy storage and advanced metering. He also was the lead financial witness for PSE&G's first base rate review in eight years. Mr. Jennings is a member of PSEG's Executive Officer Group.

Prior to this, he was vice president – Finance, PSE&G. In this capacity, he was the finance business partner to PSEG's utilities, responsible for PSE&G's financial planning and analysis and rates teams, as well as these functions and accounting for PSEG Long Island.

After five years as an auditor in Deloitte's financial services and public utilities practice, Mr. Jennings joined PSEG's corporate accounting group in 1998, serving in a variety of financial positions of increasing responsibility, culminating in his position as assistant controller. During this time, he addressed accounting matters related to deregulation, the separation and financing of power generation and support functions from PSE&G and various corporate development transactions.

He became controller, then vice president – Finance and later president of the subsidiaries of PSEG Energy Holdings, a portfolio of electric generation and distribution companies in Latin America, Europe, the Middle East and domestically, as well as investments in leveraged leases. In these capacities, he was responsible for the sale of more than 15 investments with proceeds exceeding $3 billion. He also restructured several leveraged lease transactions, served on the creditors' committees during lessee bankruptcies, and served on the boards of directors of several project companies.

After winding down the Energy Holdings portfolio, Mr. Jennings became vice president - M&A and Business Development for PSEG, responsible for exploring strategic growth opportunities, evaluating renewable energy investments and leading various business development activities, including the development and negotiation of the 12-year management services contract for the Long Island distribution utility. In 2013, he was appointed vice president - Corporate Strategy.

Mr. Jennings has a bachelor's in Business Administration and a Master of Business Administration degree in Accounting from Pace University. He is a Certified Public Accountant and has participated in various leadership courses, including the High Potential Leadership Program at Harvard University and Lead NJ. He served on accounting, financial and strategic committees of the Edison Electric Institute, American Gas Association and Electric Power Research Institute, and represented PSEG in its collaboration with Princeton University's Andlinger Center for Energy and the Environment. Mr. Jennings also has testified before the New Jersey Board of Public Utilities, legislative committees and presented in many other forums. He serves as a leader for several local religious and sports organizations.