Director since 2008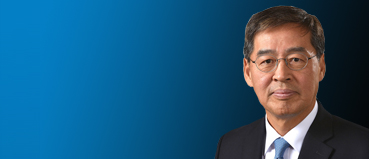 Experience:
Vice Chair and Executive Vice President of 3M Company, St. Paul, Minnesota, a diversified technology company, with product lines in consumer and office, healthcare electronics, industrial, graphics, transportation, safety and telecommunications markets, since July 2017.
Executive Vice President-Industrial and Transportation Business of 3M Company from January 2006 to May 2011; Executive Vice President-Industrial Business from June 2005 to January 2006; Division Vice President-Industrial Adhesives and Tapes Division from July 2003 to June 2005; Division Vice President-Electronics Markets Materials Division from October 2002 to June 2003; Division Vice President-Superabrasives and Microfinishing Systems Division from March 2001 to October 2002.
Skills and Qualifications:
Technology/Manufacturing/Consumer Products/Customer Satisfaction/Management – Mr. Shin brings diversified experience in the areas of technology, manufacturing, consumer products and customer satisfaction acquired through various senior positions at 3M Company, a company noted for innovation and operational excellence.
Mr. Shin's skills are important as we seek operational excellence and invest in renewable energy technology, while satisfying customer expectations and maintaining reliability.